Image Purchasing and Display Options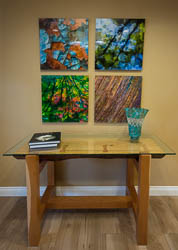 Today there is a wonderful, wide range of options for displaying images. Our own personal custom printing or working with local printers and providers in various media insures you the highest quality reproduction for a wide variety of applications.
See options below. Prices do not include shipping.
Note: For information about display/printing options and pricing for workspace, offfice, etc., Please inquire>
Procedure to Order Image Reproductions
Find the image you like and make note of the Category and Title in the Image Collection
Some images for printing vary in dimensions or aspect ratios, especially if they are panoramas, so sizes will vary. If matted, certain sizes may need a custom frame.
Choose the media type (print, metal, etc.) and approximate size you would like (long side, in inches)
Often, calling or emailing is a great way to get your questions and needs answered. Deciding on a size for a certain location in your room can sometimes be challenging.
E-mail the information of the image or text/call at 503.956.4950. Include your location.
A confirmation will be sent via email.
Payment by Check. Online payment is coming!
All orders are processed in a timely manner, but due to travel/photography engagements, the entire process can take up to 3 weeks. All prints or other media are fully guaranteed. If you wish to return the item, it must be in the condition it was received and your payment will be fully refunded via check. You only pay for the return shipping.
Note: Shipping and Handling are not included in the prices. All items will be carefully packaged.
For prints and matted prints, most Shipping and Handling is $20-$30 in the U.S.. $45-$55 for International shipping. Other media/sizes will be quoted for your area.
Thank You!
Archival Pigment Prints
Prints are the most traditional format for display. The finest detail and contrast as well as a very wide color range for color images make prints a beautiful medium. All images are printed with the latest advances in archival pigment ink and the highest quality fine art paper available. With proper care, your print will last hundreds of years. All prints are named, signed and dated with the capture date and the print date with an archival pen. All prints are printed at the time of the order.
Prints are available in a mildly textured watercolor type paper or a low lustre paper. Watercolor paper has more texture and a matte finish. Low lustre paper has a very low sheen.
Smaller prints can be effective for Black and White images or single subject images such as flowers. Landscapes really come into their own and have more of a "you are there" feeling at large sizes.
2016 Prices-Prints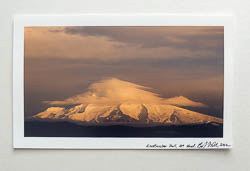 Small prints can be send flat and larger prints can be rolled and mailed in a strong mailing tube. All images have a 1" or greater border for mounting. They are signed and dated. Discounts for quantity orders over 5 prints. Please inquire>
Image Sizes (Approximate)
8 x 10"- $65.00
11 x 14"- $80.00
12 x 18"- $105.00
16 x 24"- $165.00
20 x 30"- $240.00
20 x 36"- $295.00 (Mild Panorama Size)
24 x 36"- $345.00
28 x 42"- $500.00
Printed and Custom Matted Images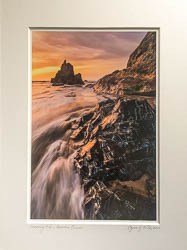 All prints are personally mounted on archival foam backing with individual, custom, hand cut archival mats (4 or 8-ply). Matted Images are carefully packaged and sent flat, ready to frame. The print is signed and dated, as well as the mat. Prints with mats are also available for Panorama Images.
Matted 8 x 10"- Fits 11 x 14" frame- $95.00
Matted 8 x 12"- Fits 12 x 16" frame- $110.00
Matted 11 x 14"- Fits 16 x 20" frame-$125.00
Matted 12 x 18"- Fits 16 x 24" frame- $140.00
Matted 16 x 24"- Fits 20 x 30" frame- $225.00
Matted 20 x 30"- Fits 24 x 36" frame-$315.00
Matted 20 x 36" -Fits 28 x 42" frame- $375.00
Matted 24 x 36"- Custom frame may be needed- $425.00
Matted 28 x 42"- Custom frame may be needed- $600.00

Larger or panorama sizes available. You are welcome to request a custom mat size for different display styles. Please inquire>
Printed, Matted and Framed Images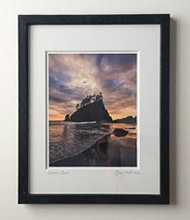 Matted and framed images are available locally here in the Portland, Oregon area. They are framed in a clean, black wooden frame and ready to hang. If you live outside the immediate area, It's recommended you purchase a matted print and then purchase a frame separately in your local area.
Framed Prints-Example Prices (Local Purchase Only)
Matted and Framed 8 x 10"- 11 x 14" frame- $135.00
Matted and Framed 8 x 12"- 12 x 16" frame- $195.00
Matted and Framed 11 x 14"- 16 x 20" frame- $225.00
Matted and Framed 12 x 18"- 16 x 24" frame- $275.00
Matted and Framed 16 x 24"- 20 x 30" frame- $350.00
Matted and Framed 20 x 30"- 27 x 40" frame- $475.00
Please inquire about larger sizes.

Metal Prints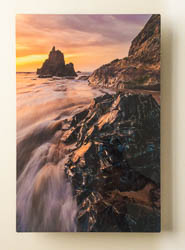 Metal Prints are a relatively new option for displaying images. The image is infused on a thin aluminum sheet. They are at their best with color images, especially an image with strong colors or an urban setting. They are very lightweight, extremely durable, easy to clean, and come ready to hang. They are generallly displayed frameless, with slightly rounded corners and suspended away from the wall, for a very modern and clean look. They are locally made.
11 x 14"- $140.00
12 x 18"- $165.00
16 x 24"- $245.00
20 x 30"- $360.00
20 x 36 - $395.00 (Mild Panorama)
24 x 36"- $560.00
28 x 42"- $725.00
Canvas Prints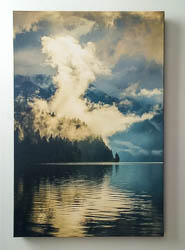 Canvas Prints have a warm textured painterly surface with minimal sheen. They are economical, UV protected, very light weight and ready to hang. The 1 1/4" sides can be finished in various ways, with image wrap, mirroring or black and white edges. They look especially attractive in larger sizes. Wood frame edges, either painted or natural wood, are also an option.
Example Sizes and Prices- Images sizes vary.
16 x 24"- $175.00
20 x 30"- $255.00
24 x 36"- $295.00
32 x 48"- $395.00
20 x 60"- $375.00 (Panorama)
Acrylic Prints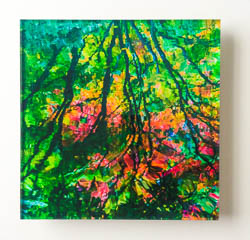 Acrylic Prints are a lamination of a print between a 1/4" sheet of acrylic and a composite (Dibond) backing. They are very decorative and with lots of "pop", especially with bold colors printed on metallic paper. They come ready to hang with an installed cleat hanger. Custom sizes are available. Prices are rather high due to production costs. They are locally made.
Example Sizes and Prices- Images sizes vary.
12 x 18"- $295.00
16 x 24"- $415.00
24 x 24"- $460.00
20 x 30"- $495.00
20 x 36"- $525.00 (Mild Panorama)
24 x 36"- $585.00
28 x 42"- $765.00